There were so many great films in theaters this year. Along with the hits were the misses – "Annihilation" made a lot of critics' Top 10 lists but it veered too far into horror territory for my taste. "Jurassic World: Fallen Kingdom," like so many blockbuster movies, was cool-looking but there wasn't enough going on in the plot department. Without further ado, here are the sci-fi films I enjoyed most in 2018:
Black Panther
"Black Panther" was really cool and like nothing else I've seen before. There's no doubt this movie broke new ground: It was the ninth highest-grossing film of all time, the highest-grossing film ever by a black director, and the highest-grossing film in the United States in 2018.
It is the first blockbuster box office hit with a black superhero, but the best characters in "Black Panther," in my opinion, are the women. This isn't the first time on this blog I've sung the praises of Shuri, Okoye, and Nakia. I can't wait for a "Black Panther" sequel.
Avengers: Infinity War
The latest Avengers was also epic – a culmination of many Marvel movies, the heroes all fighting a common enemy, Thanos, who collected six Infinity Stones from across the universe, giving him the power to destroy half of all life in the universe. I took my Marvel-loving nephew and we were on the edge of our seats. It was awesome, even if we felt a little gypped by that cliffhanger finale.
Deadpool 2
I fell in love with Wade Wilson in the first Deadpool, and the sequel is even better. Ryan Reynolds is the perfect tragic antihero, and I'm a sap for the love story between him and his girlfriend Vanessa despite the writers' choice to put her in the "refrigerator." (Fridging refers to an overused plot device wherein a character, often the hero's love interest, is killed off or otherwise incapacitated for the purpose of motivating said hero.) I haven't had a chance yet to see the new PG-13 version ("Once Upon a Deadpool"), but so far I'm on board with the addition of Fred Savage. "The Princess Bride" is a favorite in our household.
Ant-Man and the Wasp
By now you all know I'm a big fan of Paul Rudd. Evangeline Lilly is a wonderful Wasp, and Michael Pena and his long-winded stories were just as funny in this film as they were in the first Ant-Man. (And also, they mention Morrissey. What!)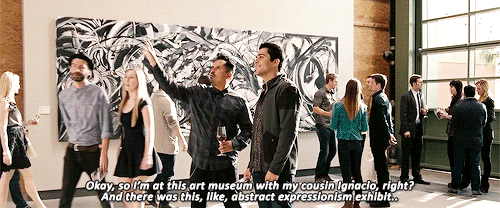 Solo: A Star Wars Story
"Solo" arrived with slightly less fanfare than previous installments of the franchise, but I liked it. You can read my review again here: https://earthtoshawna.com/2018/05/26/forget-that-ehrenreich-isnt-ford-go-see-solo-anyway/
Spider-Man: Into the Spider-Verse
This just won a much-deserved Golden Globe for best animated motion picture, and in my opinion, it's the best Spider-Man movie yet.
It's not about Peter Parker this time, but Miles Morales, a teenager who gets bitten by a radioactive spider and discovers there can be more than one Spider-Man.
It aims to look like it's been torn from the pages of a comic book, and it does. The computer animation is awesome, and the script is fresh and funny. With its PG rating, it's clean enough that you can take the kids. For parents, it's a win-win.
Ready Player One
I was really anticipating this one after I read the book, and it didn't disappoint me. It's not particularly deep or meaningful, but it's a fun movie – especially for anyone who grew up in the '80s.
I Think We're Alone Now
Where "Ready Player One" is fast-paced and in your face, "I Think We're Alone Now" is a slow, steady burn. Would I have watched this if it didn't have one of my favorite actors? Well, I have a thing for post-apocalyptic movies, so … yeah, probably. But I will be honest – I don't think I would have liked it as much.
Dinklage is amazing as Del, a curmudgeonly librarian who seems to enjoy being the last man on Earth. Well, he thinks he's the last person. Enter Grace (Elle Fanning), a Manic Pixie Dream Girl* who comes complete with fireworks to announce her arrival. A romantic comedy? No. It's the end of the world and it's dark and disturbing.
2019
There are lots of cool and crazy-looking movies coming out in 2019. We're getting a new X-Men ("Dark Phoenix"), the final chapter in M. Night Shyamalan's "Unbreakable" trilogy, a new Godzilla movie, another Spidey, and new reboots of Terminator and Joker. There's Sonic the Hedgehog and Pikachu for all you gamers out there; and let's not forget live-action versions of "Dumbo," "Lion King," and "Aladdin"; and "Toy Story 4" and "Frozen 2."
Here are the sci-fi films I am most looking forward to in the new year. (Release dates are subject to change.)
Replicas, coming Jan. 11
I'm beginning to wonder if this Keanu Reeves movie is even real. It's been postponed so many times I think they are just messing with us at this point. But if/when it arrives in theaters, I'll be there.
Chaos Walking (March 1)
Based on the first book of a young adult sci-fi trilogy by Patrick Ness ("A Monster Calls"), the adaptation stars Daisy Ridley, Tom Holland, and Mads Mikkelsen in a dystopian film directed by Doug Liman ("Edge of Tomorrow," "The Bourne Identity").
The habitants of this dystopian world are afflicted with "Noise" – they hear and see the thoughts of other people, and even animals. It will be interesting to see how this translates to film.  I've only read the first book in the series so far, but it's intense and addictive.
Captain Marvel (March 8)
There are multiple comic book characters named Captain Marvel, in both the DC and Marvel universes. (One of them is also known as Shazam, who also has a movie coming out this year.)
In this movie, it's the Marvel superhero named Carol Danvers who becomes Captain Marvel and is played by Brie Larson.
One of the post-credits scenes from "Avengers: Infinity War" shows Nick Fury attempting to contact – via some sort of beeper – Captain Marvel. The film is planned for a March 8 release, so we can get caught up on why Fury calls her, before we see the aftermath of Thanos' snap, in "Endgame."
Avengers: Endgame (April 26) 
One of the most anticipated films of 2019, "Endgame" is the sequel to "Infinity War." We'll finally find out what becomes of our favorite superheroes in the aftermath of Thanos' destruction.
Hellboy (April 12)
I had little desire to see a new Hellboy movie without Guillermo del Toro directing and Ron Perlman as Hellboy – until I heard David Harbour from "Stranger Things" would be playing the title role.
The film is a reboot rather than a sequel and also stars Milla Jovovich, Ian McShane, Sasha Lane, and Daniel Dae Kim. Neil Marshall directs.
Men in Black: International (June 14)
It will be great to see Chris Hemsworth and Tessa Thompson team up again, this time as secret agents. (They are Thor and Valkyrie in "Thor: Ragnarok.") Liam Neeson and Emma Thompson also star.
Gemini Man (Oct. 4)
Will Smith must have been too busy to reprise his role in MIB, as he is in three movies this year: "Aladdin," "Spies in Disguise," and "Gemini Man." In "Gemini Man," he plays an assassin threatened by a younger clone of himself, which was done already – in Rian Johnson's 2012 film "Looper." The draw here is that "Gemini Man" is directed by Ang Lee, who also directed "Life of Pi" and "Crouching Tiger, Hidden Dragon," so it makes my must-see list. The film also stars Benedict Wong (from "Doctor Strange") and Clive Owen ("Children of Men").
Zombieland 2 (Oct. 11)
I'm not a big fan of zombie flicks, but I make an exception for zom-coms starring Jesse Eisenberg, who I'll watch in (almost) anything. Emma Stone, Woody Harrelson, Abigail Breslin and Bill Murray also return for this sequel to the 2009 film, and Dan Aykroyd will also appear.
Star Wars: Episode IX (Dec. 20)
The Skywalker Saga wraps up with this still-untitled episode. Yep, this is the last movie in the third Star Wars trilogy. There will be more Star Wars films, but the adventures of Rey, Finn, Kylo Ren, and Poe Dameron will reportedly conclude here. Billy Dee Williams will reprise his role as Lando Calrissian, and previously recorded footage of Carrie Fisher will be used in the film. J.J. Abrams directs.
Photo credits: "Spider-Man: Into the Spider-Verse," Sony Pictures Releasing; "Black Panther," Walt Disney Studios Motion Pictures; "Deadpool 2," 20th Century Fox; "Ant-Man and the Wasp," Disney; "I Think We're Alone Now," Momentum Pictures; "Chaos Walking," Lionsgate; "Avengers: Infinity War," Disney; "Men in Black: International," Sony; "Zombieland," Columbia Pictures.
* Want to know more about overused plot devices? https://tvtropes.org/
Follow Earth to Shawna on Facebook:
https://www.facebook.com/Earth-to-Shawna-1476049362698628/?fref=ts