Watching Rami Malek win a Golden Globe for his role as Freddie Mercury in the Queen biopic "Bohemian Rhapsody" was so cool, and now he's been nominated for an Oscar as well. Many of us already knew how talented Malek is, because we've been watching him play the gifted and mentally disturbed hacker Elliot Alderson on "Mr. Robot." (He has also won an Emmy for "Mr. Robot.") The twisty, futuristic drama is about to come to an end. Season four will be its last.
The show's creator, Sam Esmail, has said, "We ultimately have too much respect for Elliot's journey to extend past its inevitable ending. Therefore, season four will serve as a the final chapter of the Mr. Robot story."
I will miss this trippy series, but like he said, it's better for a show to not go on too long. A mistake made by the next show on my list:
The Big Bang Theory
We are now 12 seasons into this thing, and it jumped the shark, as they say, ages ago. I've loved and laughed with these characters for years, and it's still amusing enough that I've stuck with it, but at this point, Sheldon's rudeness grates, and Bernadette's shrillness is less cute and more, well, shrill. It's just not the same.
The show's premise – four nerdy scientists and their struggles with women – has changed, as everyone has been paired up. Leonard, Sheldon, and Howard are all married men, and Raj is engaged. Even comic book store owner Stuart has a girlfriend. Without the original "how do we navigate the dating world" plot, the show is flailing aimlessly. There are some great episodes, but there are more misses than hits.
Jim Parsons (Sheldon) finally pulled the plug. "It feels like we've chewed all the meat off this bone," he explained in a recent interview. I couldn't agree more.
Game of Thrones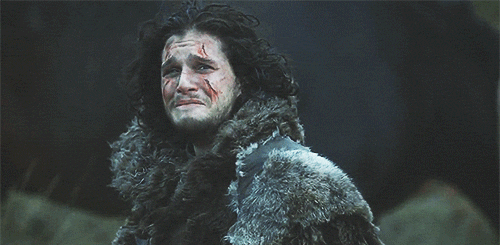 Another series whose time has come to an end is HBO's "Game of Thrones." This parting will be sadder, as it has been amazing in every way for its entire run. With the eighth and final season coming in April, fans will have to say goodbye to Jon Snow, Daenerys Targaryen, Tyrion Lannister, and all the rest of our beloved GoT characters.
The Long Night
Fortunately a spin-off series is in the works, a prequel called "The Long Night," set thousands of years before the events in "Game of Thrones." Normally I groan at the word prequel, but it's set during a period in which humans shared Westeros with giants and the Children of the Forest, and other  magical creatures, so it sounds like it will be really awesome.
Jean-Luc Picard returns
Patrick Stewart has announced that he will return to his role as Jean-Luc Picard in a new Star Trek series for CBS All-Access. The series will be one storyline, "a 10-hour movie," Stewart said, rather than the episodic structure used on "Star Trek: The Next Generation." The still-untitled series will take place after the destruction of the Romulan Empire.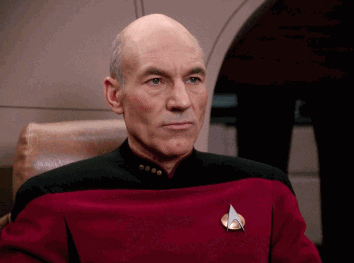 Loki
Disney's upcoming new streaming service will feature a series about that lovable trickster Loki, and more importantly, Tom Hiddleston will be reprising the role. That's really all I know about the new show; I'll post more when I find out more.