I was so looking forward to so many sci-fi movies in 2017, and what a year it has been! Here are my favorite sci-fi films of the year:
Wonder Woman
I did not have great expectations for Wonder Woman. Even though I loved Lynda Carter's version of the Amazon princess in the 1980s TV series, I am not a huge fan of DC comics. But I was blown away. Gal Gadot was nothing short of amazing. I laughed, I cried, I watched it a dozen times. It was the perfect movie to go with the feminist rallying cry of 2017. Girl power!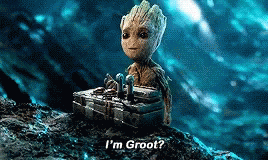 Guardians of the Galaxy Vol. 2
Well I just said I'm not a DC fan – I'm a Marvel girl. And my favorite Marvel superheroes right now are the Guardians of the Galaxy! They're cool, they're funny, and they're cute. I love Star-Lord, Rocket, Baby Groot, and new character Mantis. Add tough chick Gamora and funny-as-hell Drax and you've got a winning team. Even my friends who don't usually like sci-fi love the Guardians. So what are you waiting for?
Okja
This Bong Joon-ho film was on Netflix, not in theaters, but I can't get it out of my head. Maybe I'm biased because I'm a vegetarian, but this movie, about a huge, genetically engineered "super pig," was one of my favorites. It also helps that I adore Paul Dano, who plays a member of the Animal Liberation Front.
Star Wars: The Last Jedi
I'm seeing a lot of griping about the latest Star Wars episode, but I loved it – the simmering connection between Rey and Kylo, the return of Luke Skywalker, the bittersweet Carrie Fisher scenes, and all those adorable Star Wars critters! I can't wait till it comes out on DVD so I can watch it 10 more times.
The Shape of Water
You may remember I did a review last year of LACMA's Guillermo del Toro exhibit – it was muy interesante. So when I heard there was a new del Toro film, I had to go see it. It didn't disappoint. It's sort of like a love story between a cleaning lady and the creature from the black lagoon. I know, it sounds crazy – and it is – but like most of del Toro's films, it's a work of art, and that in itself makes it worth watching.
The cast was superb. Sally Hawkins, Octavia Spencer, and Richard Jenkins earned much-deserved Golden Globe nominations for their roles.
I'm also looking forward to more awesome movies in 2018. There are lots of new sci-fi movies coming – too many to list! Here are just a few that I don't want to miss:
Annihilation, coming Feb. 23
Ever since "Ex Machina," I've been looking forward to seeing whatever Alex Garland does next. Natalie Portman stars as a biologist trying to find out what happened to her husband, the sole survivor of a mysterious environmental disaster. The film is based on a book (by Jeff VanderMeer), which I have not read, so I really don't know much about the film. Based on what I've seen in the trailer, it looks like it could be good. Or awful. Too soon to tell!
Isle of Dogs, March 23
Is this really a sci-fi movie? It has talking dogs and it's set in the future, so I say yes. I love Wes Anderson and I'm super excited about his new movie, a stop-motion animation film about a boy looking for his dog in a dystopian Japan.
Ready Player One, coming March 30
Now this one, I did read. Usually when I've already read the book, I get my hopes up and the movie can't possibly live up to them, but I'm trying to keep an open mind. "Ready Player One" is about a teenager named Wade Watts who lives in a crummy future world, where most people escape their miserable lives by plugging into a virtual world, OASIS, where anything is possible. The creator of OASIS, James Halliday, has died, and whoever finds his Easter egg, in the OASIS, will inherit his fortune.  Steven Spielberg directs.
Solo: A Star Wars Story, May 25
Can anyone really fill Harrison Ford's shoes, when it comes to that lovable scoundrel Han Solo? Of course not. It's a risky move, casting someone else in this role, but again, I'm keeping an open mind. Ron Howard directs, which is promising. This is a standalone film, like "Rogue One," a film to tide us over till the main story wraps up.
Deadpool 2, June 1
There are so many cool-looking Marvel flicks coming in 2018 – "Black Panther," "Avengers: Infinity War," "X-Men: Dark Phoenix," and "Aquaman," to name just a few (yes there are more). But I confess, the one I'm most looking forward to is "Deadpool 2."  There's a different director attached (David Leitch, "Atomic Blonde") but I'm hoping it will be as funny as the first "Deadpool."
Photos: "Wonder Woman," Warner Bros. Pictures; "Guardians of the Galaxy Vol. 2," Walt Disney Studios Motion Pictures; "Star Wars: The Last Jedi," Walt Disney Studios Motion Pictures; "The Shape of Water," Fox Searchlight Pictures; "Isle of Dogs," Fox Searchlight Pictures; "Ready Player One," Warner Bros.
Follow Earth to Shawna on Facebook:
https://www.facebook.com/Earth-to-Shawna-1476049362698628/?fref=ts