Catchy tune aside, Netflix's new series "The Witcher" is plenty. Plenty of what, you ask? Well, it's fantasy and horror and comedy and romance and just really binge-worthy and fun.
It's one part "Game of Thrones," one part "Brothers Grimm" (great film with Matt Damon and Heath Ledger), with just a slice of "Xena: The Warrior Princess"-flavored cheese. But calling it cheesy is selling it short, because it's also funny, thrilling, and addictive.
A lot of people know the characters from the video game, but it was a book series first (a cult favorite in Poland), and despite the fact that I just said it reminds me of three other things, it still feels fresh and clever.
The series follows three stories; the main story of course is about Geralt of Rivia, the titular Witcher, played by the swoon-worthy Henry Cavill (Superman!) in a silver wig. The other two characters are a powerful mage named Yennefer, played by Anya Chalotra, and Princess Cirilla (Freya Allan).
The "Continent" where the series takes place is a mythical, medieval world similar to Westeros or Middle Earth. There are sorcerers and magic – and monsters. A witcher's job is to kill monsters and Geralt is a total bad-ass when it comes to killing monsters. There are lots of cool fight scenes. And did I already mention Geralt is really hot?
(Warning: Spoilers below.)
There's a lot to like about this character. The "white wolf," as he is sometimes called, is a man of few words, but when he does speak, it's in a sexy growl. And you've got to love a guy who defends the honor of dragons and persecuted women.
But there are lots of ladies on the Continent who aren't damsels in distress, thank you very much. The bad-ass ladies of "The Witcher" make the series that much better.
Netflix just released an official timeline of the first season of "The Witcher." Maybe it's just me but doesn't that spoil the fun of figuring it out on your own? Realizing that we were watching three different time periods was a good twist. I admit it was a little confusing, but wasn't that sort of the point?
Maybe they assume that everyone who was going to watch it has already done so. If you haven't watched it yet, I recommend you check it out. Just don't blame me if the bard's song gets stuck in your head.
Iron Man, um I mean Robert Downey Jr., will star as the doc who can talk to animals, in "Dolittle," on Jan. 17.
I guess I'm going to have to suck it up and subscribe to yet another streaming service when "Star Trek: Picard" is released on Jan. 23.
"The New Mutants," based on the Marvel Comics team, will be out April 3.
The Avengers' "Black Widow," Scarlett Johansson, gets her own film on May 1.
The movie I'm most excited for in 2020 is "Wonder Woman 1984." It will be out June 5.
The Marvel film "The Eternals," starring Angelina Jolie, Richard Madden, Kumail Nanjani, Lauren Ridloff, Brian Tyree Henry, Salma Hayek, Lia McHugh, Don Lee, Barry Keoghan, Gemma Chan, and Kit Harington, will be released Nov. 6.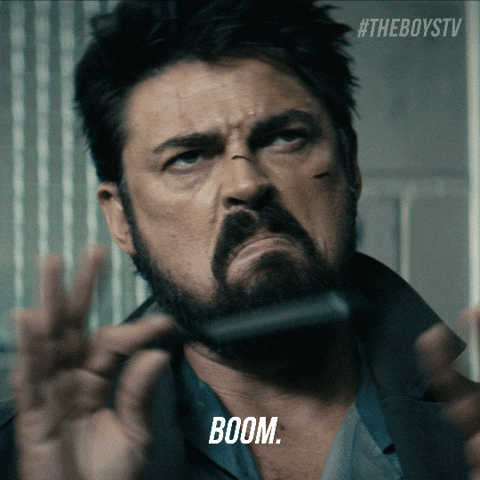 Sequels to "Guardians of the Galaxy" and "Deadpool" are in the works, and lots of new shows are coming to TV and streaming services this year as well – too many to name but including "Devs," "Y: The Last Man," "Space Force," "Snowpiercer," and "WandaVision." Returning series include "The Boys," "Stranger Things," "The Orville," "Westworld," and "The Mandalorian."
Release dates subject to change. 
Credits: "The Witcher,"Netflix;"The Brothers Grimm," Dimension Films; "Wonder Woman 1984," Warner Bros. Pictures; "The Boys," Amazon Prime.
Follow Earth to Shawna on Facebook:
https://www.facebook.com/Earth-to-Shawna-1476049362698628/?fref=ts